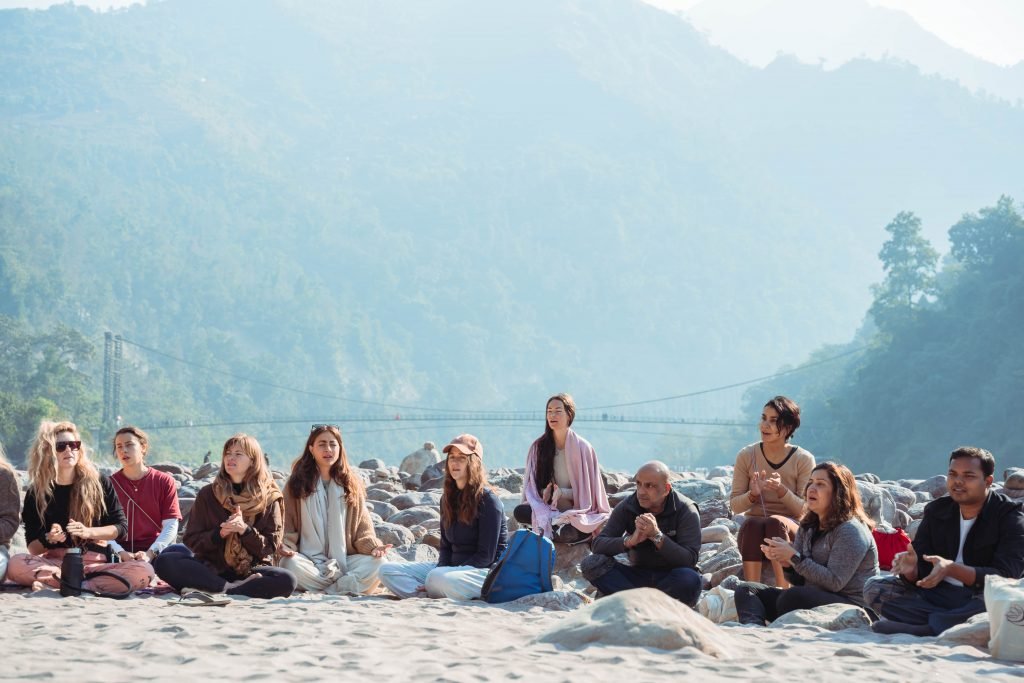 Most people connect yoga with serenity, idyllic locations and with Southeast Asian customs. And it is rightly so. It is a known fact, that yoga emerged in this region as mentioned above. So, no matter which direction you head, toward India, Bali, or Thailand, Yoga is one of the activities that people from all over the world engage in. Now, you can also enroll for Yoga Teacher Training In Bali. The place has great scenery and the food is also healthy. The lifestyle of the people of Bali emulates that of other nations in the region. 
Now, you will know how yoga in an idyllic location, like Bali looks like.
Reasons Why You Should Do Yoga Teacher Training In Bali
It is popular as the island of the gods. It aligns well with yoga philosophy as well. You will come across many temples and monasteries in the region, too. So, the moment you step on the soil, you will come to know that you are at the right place for yoga. The region boasts myriad topography, with rice fields, hills, seas, and forests strewn across the place. The scenic beauty offers the right ambience and backdrop for your yoga practice. You will also hear bells and gongs ringing in a distance. This will send the most positive vibes for yoga practice. The senses will be awakened by the scent of incenses sticks burning in most religious places, or otherwise. Yoga Teacher Training In Bali is something that you should experience today.
Yoga courses are quite authentic in Bali. It is one of the best places that can direction to your life and career, both. The atmosphere is zen-like over there. You will come across many world-renowned instructors in Bali as well. Many yogis from India have also migrated to Bali, as the place is still untouched by pollution and mass construction. There are industries across the place, but they are located far away from the yoga schools. Moreover, you will learn many different forms of yoga at Bali, be it multi-style, Hatha Yoga, or Ashtanga Vinyasa. Kundalini Yoga is also quite popular with the people there.
The affordability factor cannot be ruled out as well. Students from as far as the USA and the UK head to Bali for yoga. Relaxation and rejuvenation come at an affordable price at the yoga schools in Bali. Apart from that, the deliverables are quite similar to the other places in the same region. If you want low cost, tradition, and authenticity, all blended into one, then Bali is where you need to go.
You will find many tourists flocking to the south of the island, where most yoga activities are held. Bali is one of the island provinces of Indonesia. Kuta, Seminyak, and Jimbaran are a few of the places, where you will find the most yoga schools and retreats. There are many beaches in the region as well. If you happen to head to North Bali, you can escape the crowds as well. Ubud is centrally located and is one of the most suitable places on the island for your yoga practice. Gunung Agung is a holy mountain, which is located in East Bali, and you will also be able to enjoy tropical forests there.
Joining The Yoga Teacher Training In Bali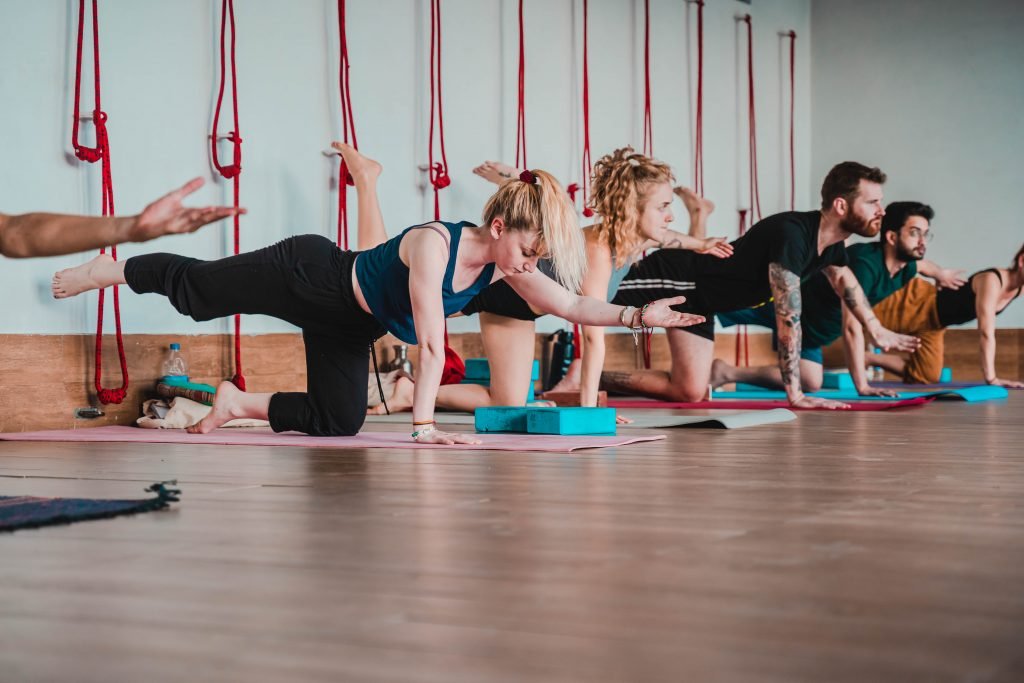 So, by now you know of many reasons, why Bali happens to be the best spot for your yoga practice. The location is so ideal, that you can lose yourself there. Look within as that is what yoga is all about. Moreover, you can enjoy the scenic beauty and weather, while doing your yoga classes. Some of the yoga schools will offer scenic views of the sea beaches, and mountains. So, you are far away from the clutter of modern life. Leave your work deadlines behind and enjoy the beauty of the place. Professional teachers greet you, and embrace you as their own at Bali. They have been practicing yoga for a long time in Bali, and know how to help you look within. Moreover, yoga teachers in Bali have practiced for years, before teaching novices like you. 
The courses are certified by Yoga Alliance. So, you could not ask for more, literally. The courses are based on Hatha Yoga, Ashtanga Vinyasa Yoga, Kundalini Yoga, and Karma Yoga to help you seek divinity. The subjects that are covered as a part of the course are asanas, meditation, yoga, kriyas, philosophy, history, art of teaching, Ayurveda, anatomy, chakras, physiology, and the eight limbed theory. Patanjali's Yoga Sutras and Hatha Yoga Pradipika are the texts that will help you in your theoretical studies. Each day starts with pranayama and meditation. Then you proceed for your yoga classes, according to your chosen style. After lectures, you can enjoy some time practicing on your own. You generally get two breaks in between. Self-study is an important part of the day. Yogic kriyas and philosophical guidance are a part of the course. The best part about the Yoga Teacher Training In Bali, is that you access the course in English. That is why, westerners and people from other parts of the world can head to Bali for yoga.
Life According To Ayurvedic Principles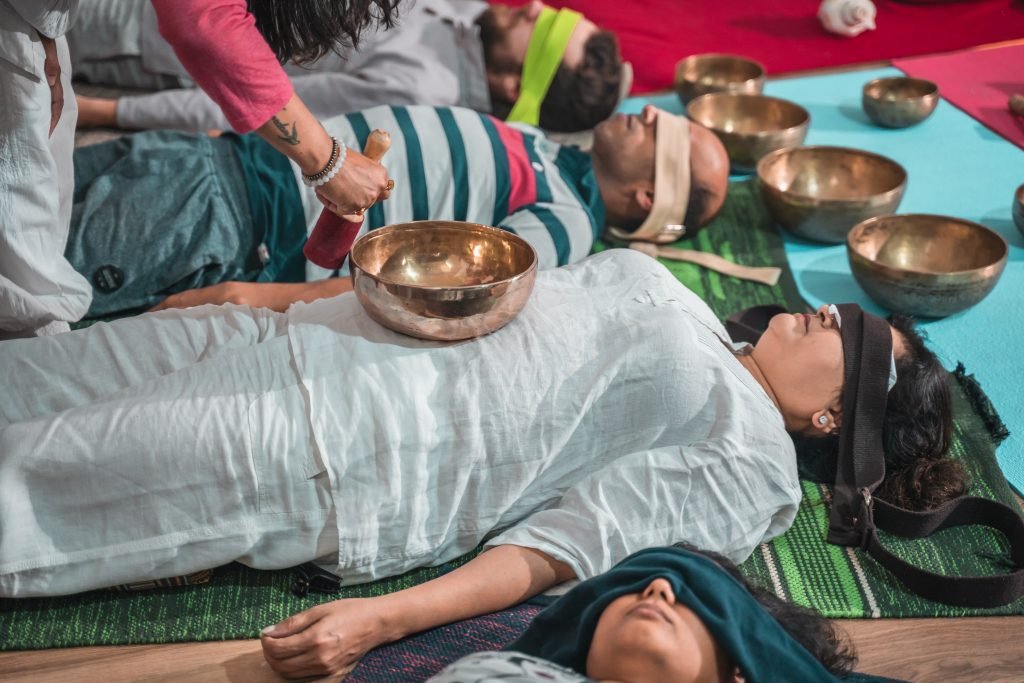 You will be treated to pure Sattvic, and Vegan food at the yoga school in Bali. Bali Yoga Retreat is one of the yoga schools in Bali, where you can head for your yoga teacher training. You will love the ambience of the school and the people there. The food is just like an icing on the cake. There are kitchens in-house, where you can have a good meal. 
Ayurvedic food will help you to stay light, and direct all the essential energies toward higher objectives. Leave the mundane behind and head for tranquillity. You will be blessed with the most divine acts there. There are sound healing sessions as well, which you can be a part of. Ayurvedic healing and massage sessions also follow, at an extra cost. All in all, it is the most divine feeling that will help in transformation throughout. So, enroll in Yoga Teacher Training In Bali today.